Hello all!
We have began to gather stuff and hope to have the babies room done sometime Thanksgiving weekend...at least by December 1st I hope. Since I am officially a crazed pregnant woman, and the baby measured ahead (by 2 weeks!) I am convinced that he will come early and my due date is off. This may be totally irrational because all I have to compare it to is Christians pregnancy (and nothing about this pregnancy is remotely the same) BUT, I just have this weird feeling from the beginning that my due date is off. Its like the feeling when I think I'll chance it and take Christian into
one more store
, way to close to naptime, and I know I shouldn't and I do anyway and its a total meltdown. Its like I knew it was coming but I did not heed the warning signs. That's how I feel about baby boy Baksa. He is coming soon and I better get all my projects wrapped up, otherwise I'll be the one having the meltdown :)
We have pretty much selected the color for the room...holding out for my swatch of material to arrive from the lady that is making the sheet, but I'm in love with this Valspar color:
Its very glossy and bright in person. I'm thinking of the semi gloss on two walls and the other two walls will be a bright white. On the green walls will these white birch trees:
It comes with a couple of white birds and I'm going to add some squirrels, a hedgehog & a cute little owl. On the tree wall I'll have the crib set up with mostly white bedding. I did order a great green sheet and I think its going to tie everything together nicely.
Its the material on the far right: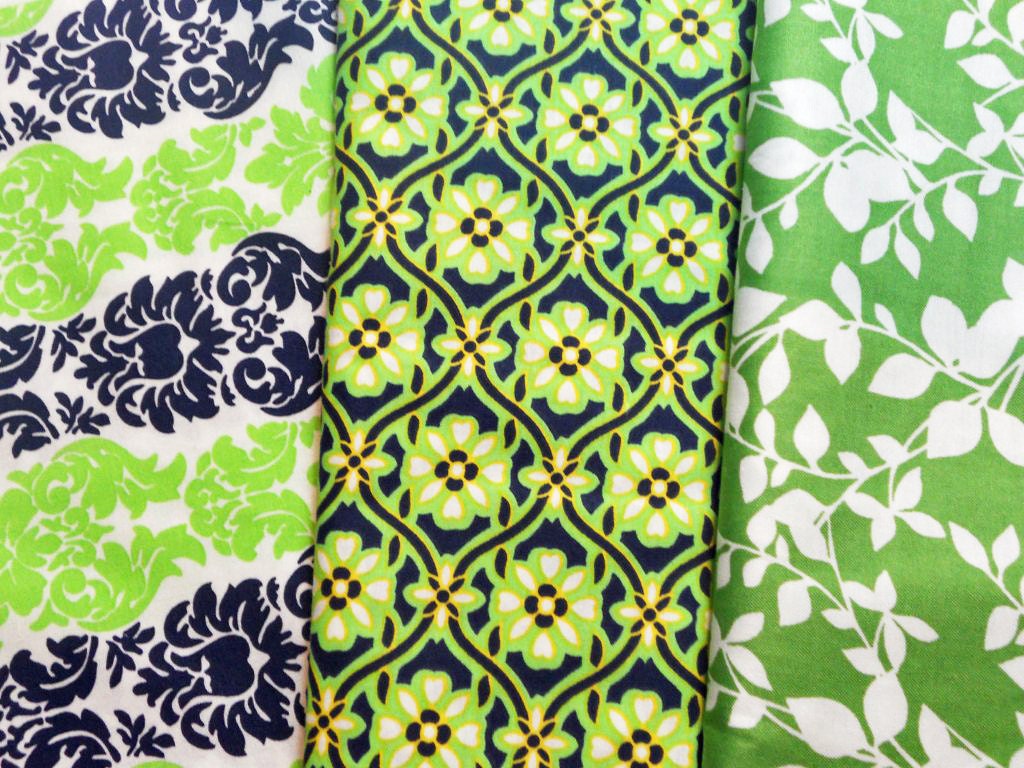 I still need to find a birdcage to hang in the corner...I'm going to have the little birds I'm making flying out of it and over the crib for the mobile. I've almost finished one of the birds and they have turned out pretty cute so far. Here's what they look like: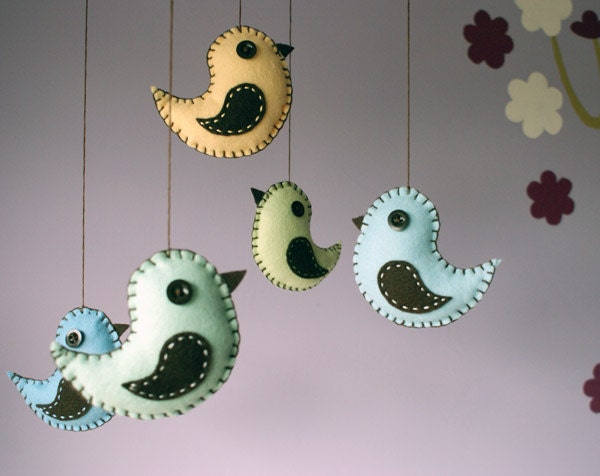 I'm making royal blue (my accent color) and white birds. I don't have too much more to make...trying to keep my projects down to a minimum since I'm already 31 weeks. If there's time I have a lot more ideas. I'm painting the letters of the babies name and hanging them from ribbon, I would like to get some wood cut and make some cute woodland animal art for the baby...we will see about that. I thought the wood would be a nice touch instead of doing them on canvas like I usually do. I'm considering making a green or blue roman shade to put under the curtains I have. Just to add some color. I've seen a lot of neat *cheats* for making your own roman shades, from spray paint to super glue...so I might try one of those out for fun. I see Valspar makes the same paint colors in spray versions....I found these curtains at Ikea and they were perfect and $14.99 so I had to have them...but since they will be on the white wall I thought maybe the green underneath would be nice. Here they are:
I am covering a big chaise lounge in grey material to tie in with the Emerald green, Sapphire blue, grey and white color scheme. I'm thinking a woodland theme with a jewel tone twist. I'm way over brown.
Still to find:
I'd love a coo coo clock! Wouldn't that be great? Preferably a non working one because I value my sanity, but just for decoration would be nice.
Bird cage...I plan to spray paint it silver if I can't find the right color.
Pillows for the chaise.
A rug. I've pretty much got to see the room done before I can pick a color. Christians rug got here about five days before he did. It still made it!
Books and picture frames. Maybe a bulletin board or a chalk board?
Storage bins. I need a toy bin, a diaper bin and a hamper.
Wish me luck!